A Bright Vision of the Future
Pintotecno is a diversified services
company for industrial and mobile,
focused on hydraulics components.
Our development is made of cleverness
and speed, grounded on opportunities.
When the company starts a new journey,
it takes it to the end: if the opportunity is
concrete you will see it completely
achieved.
We are led by a pure entrepreneurial
spirit. Pintotecno appeal towards
multinational companies relies on
pragmatism, robustness and skill to
act quickly.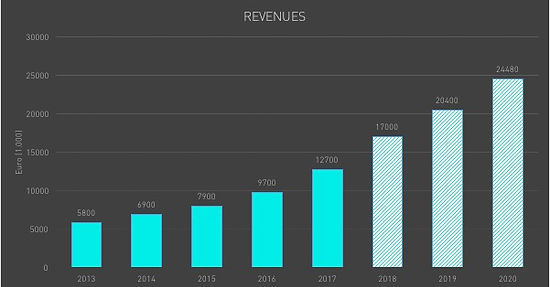 We are living the 3rd phase of our 40
years history, the so-called
"company expansion".
We expect a steady growth of +20% of
revenues in the next 3 years, along
with a significant improvement of
productivity, due to a new factory
system implementation: more automation,
more integration and a new labour
organization.